Auctions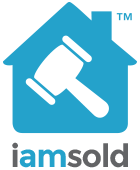 Day & Co Estate Agents are pleased to announce that in a very short space of time we have managed to team up with one of the leading on line Auction companies in the Country - I AM Sold.
Using the Modern Method of Auction - This more accessible route, creates a transparent platform for buyers and sellers combining the best aspects of traditional auction and private treaty sales. Offering more realistic yet fixed timescales, opening up the market place for buyers and sellers looking to arrange mortgages as their method of payment. The exchange of contracts has 28 days to take place from the solicitors/conveyancers receipt of draft contracts, whereas with traditional auctions, the exchange of contracts will usually take place as soon as the buyer has won the bid.
The Modern Method of Auction opens the auction market (once reserved for the professional investor or cash-ready buyer) up to residential buyers, creating a larger market place and more interest and activity than traditional auction. It is the preferred route for buying and selling via auction and has changed the perception of auction in the last decade.
No other auction provider in the UK & Ireland offers such a complete and comprehensive range of property auction services for estate agents to offer to their buyers and sellers. Together, I AM Sold hold both live and online auction events nationwide, working in partnership with over 1100 estate agent branches, providing local knowledge and expertise.
Simply Call 01535 664 609 to book a free Valuation.
Or Text Auction to 07419 845621 and they will call you back to discuss your requirements.