BREAKING NEWS!!!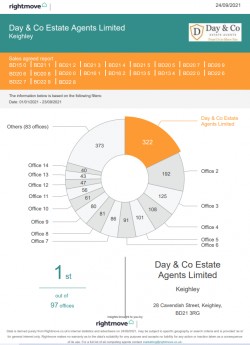 BREAKING NEWS!!
2020 saw our best year ever since opening our doors in 2017 agreeing 321 sales over the whole year.......
In just under 9 months this year we have SMASHED that record - 322 PROPERTIES SALE AGREED IN 2021 SO FAR!!!
An amazing effort from the team, thankyou to everyone who has given us a chance to show what we can do!!
WE WANT TO SELL YOUR HOME!! Call, text, or e-mail for a FREE valuation on your home!!
---
Posted on Friday, 24 September, 2021